Patio, Pool & Deck Furniture
Poly Lumber Furniture, made of recycled poly plastic lumber is a timeless alternative to wood furniture and are made in America!.
Poly Lumber Furniture is maintenance free, no painting, staining, or sealing – durable, won`t rot. splinter, crack or peel. This all season furniture comes in a choice of 20 RV stabilized colors so they won`t fade and they require no winter storage.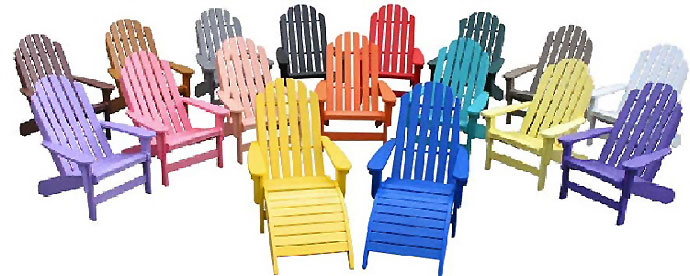 Click images to enlarge…
Popular styles include table and chairs or the classic adirondack styles. There are many styles to choose from and each piece comes with a lifetime warranty against cracking, splintering, chipping, peeling, rot or rust, or bug infestation.